GM TPMS Tool Training
Bartec are world leaders in the implementation of TPMS systems for the wheel and tire assembly plant and the car plant with over 70 installations worldwide including GM.
As a result of this activity the company also leads the aftermarket with the most comprehensive range of TPMS dealer tools for the dealer, the tire shop and even the end user.
The market desperately needs information and training on TPMS, diagnosing faults and repairing/replacing, TPMS tools and support. Bartec has sought to answer some of the many questions by putting together a series of training videos which can be viewed by visiting www.bartecusa.com.
Customers have told us our help desk guys are the best because of their wealth of information and experience; that they care about helping; and that they try that bit harder to sort out problems.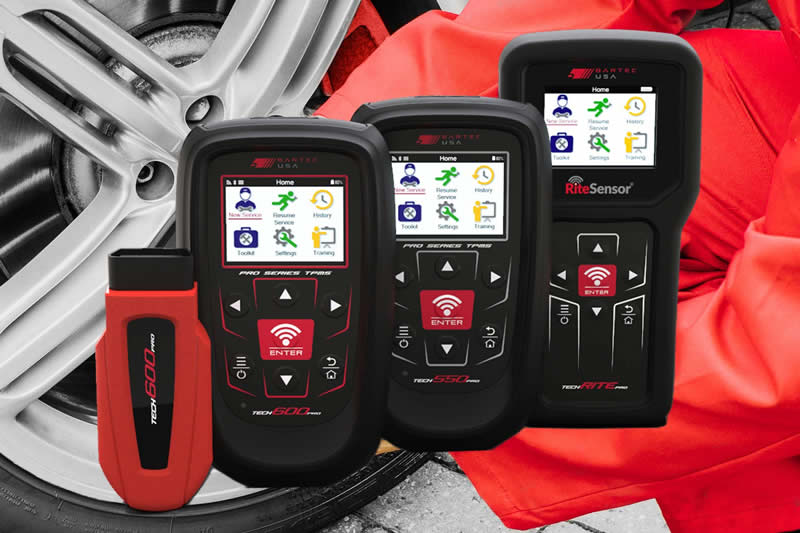 When you buy a Tech600Pro TPMS tool you gain access to the Bartec TPMS technical support for advice on replacement of TPMS and the use of TPMS tools on all vehicles not just GM.
For more information on Tire Pressure Monitoring System technology including specific areas for other Asian makes and models of vehicles we have a dedicated website. This site also provided information on Aftermarket TPMS Tool technology and can be accessed by clicking here.
The team has a wealth of experience with TPMS. These guys have worked in the car plants and also in the aftermarket solving the problems you are addressing.
Please browse our website for more information about Bartec USA LLC and our range of GM TPMS Tools and our professional GM Tire Pressure Monitoring System support, then toll free 855 877 9732 and speak to one of our team or e-mail us at sales@bartecusa.com.